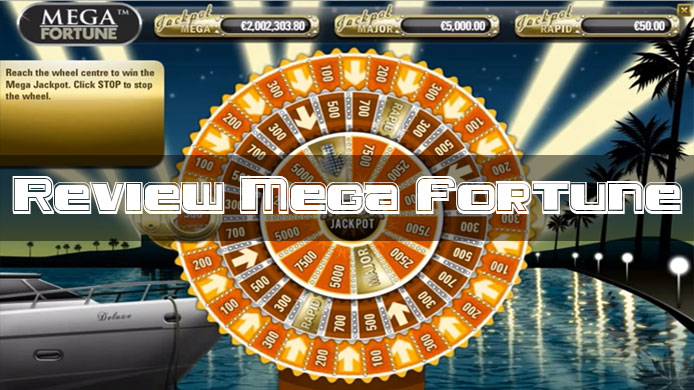 One thing Las Vegas can owe its success to is its world-wide famous slot machines. People can spend endless hours playing on them, excited for the smallest chance of winning big bucks in the next round. Leading supplier of premium gaming solutions, Swedish operated companyNetEnt brings to the public the most popular online casino slot games.
Their talented team is thoroughly trained and capable of providing the most creative and unique digital casino-themed games. NetEnt's Mega Fortune jackpot slot game has previously been named one of the highest and best rewarding online gambling games, where its loyal players have been recorded to have won up to €17.8 million.
The theme of the game is like any other gambling game that promotes the ideal luxurious lifestyle everyone dreams of having after winning the jackpot. You may even feel at the very scene because of the Hollywood picturesque background with yachts and sparkling nightlights in the backdrop. The slot itself is also decorated with magnetic elements such as encrusted diamond buttons and a 70s background music that sets a great ambience.
How does it work?
This game is a five reel game with a 25 regular paying. Mega Fortune is inclusive of players in all economic situations as it lets you roll spins from €0.25 to a cap of €50. The overall return to player is 96.4% which means that lucky winners of the Mega Jackpot will take home at least €250,000, but due to it being a network game, the maximum amount one can win can fluctuate.
The higher-regarded symbols are shown by luxurious objects such as a white limousine, a thick brick pile of green dollars, gold diamond watches, and a fat cigar. Lower-valued symbols are demonstrated "simply" with expensive rings filled with gemstones made out of gold and silver, with diamond carved A, K, Q and J letters spelt out in them.
What else does this game offer?
Besides the chance to earn a tremendous amount of money, this game includes many opportunities for its players to expand and multiply their earnings. Three or more Wheel of Fortune bonus symbols will lead you into the Mega Fortune's Bonus Game. Then, you'll be able to play a short game made up of a golden reel that includes three lots of three circles.
If you manage to land an arrow at the right spot, you'll be lucky enough to earn a chance at the Mega Progressive Jackpot. Mega Fortune offers scatter symbols and win that when clicked can unravel the win multiplier and you can be rewarded with a certain amount of free spins. Players will be able to earn a maximum of €107,000.
In short, you can trust NetEnt with supplying you with a game that will keep you hooked for many hours at a time, all while giving you the opportunity to win unbelievable amounts of money which you can use to buy the lifestyle you've always dreamed of.